Freight Audit and Payment Services Provider
80% Of Shippers Overpay for Freight and 15% Of Carrier Invoices Are Incorrect

Stop Wasting Your Money
Save an average of 2-4% through continuous freight auditing services — increasing your savings from year to year

Maximize Operational Efficiency
Eliminate manual freight audit & payment options to save hours of work and let your team focus on handling shipments.

Minimize Payment Mistakes
Audit & automate freight payments avoid freight hostage and ensure you only pay what you really owe.
Let us Manage Fleets, Leases, and Maintenance With Our Comprehensive Freight Audit and Payment Service
Across a year, shippers work on countless contracts; amidst such high volume, it can be difficult to track where, when, and how bills were paid, leading to confusion for both shippers and freight companies. Plus, with so many contracts, manually auditing for accuracy can steal hours of tedious workflow from your team. IntelliTrans has your solution — offering freight audit and payment services to save your team time and let them focus on what's really important.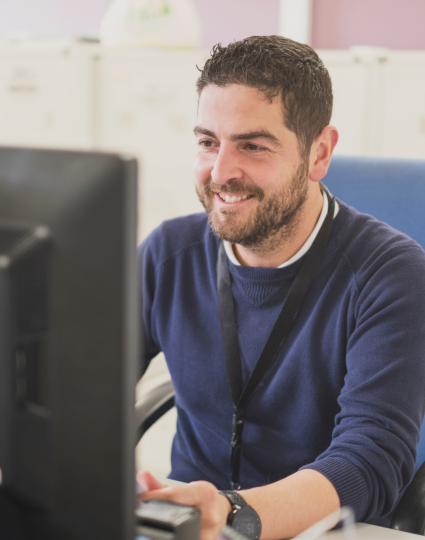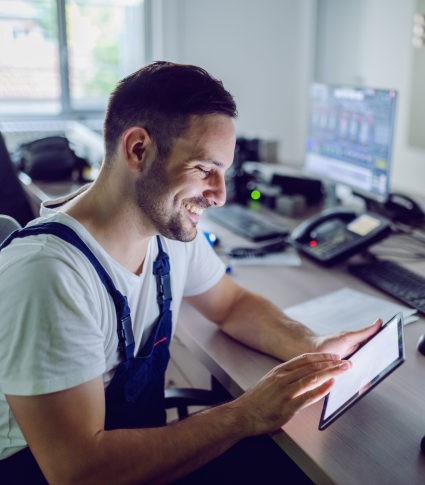 Trust an Integrated Freight Audit & Payment Team, Leveraging Industry Best Practices
At IntelliTrans, our expert team handles every step of the freight audit and payment process for you. Our experts harness tested processes to pay bills on time & accurately, reducing AP processing time and managing exceptions. We ensure you won't miss payments to carriers, potentially saving millions of dollars and reducing past dues. Additionally, our team are experts at avoiding demurrage, with a proven cost reduction of 23% thanks to accurate reporting and instant alerts.
Discover Benefits of Freight Audit and Payment Providers That Alleviate Supply Chain Headaches

Minimize Workforce Burnout
Save your team time and frustration from manual audits, alleviating burnout.

Challenge Incorrect Charges
Our experts track and dispute overcharges using comprehensive, data-driven cross-checking.

Streamline Operations & Stay on Track
We maximize process efficiency to stay on top of shipments and get ahead of schedule.

Harness Transparent Communication
Our team stays on top of your contracts, helping to effectively communicate between you and your carriers.

Mitigate Out of Control Costs
We'll accurately pay contracts on time, minimizing late fees and additional charges. If you aren't saving 2-4% per year, you're missing out!
Freight Audit & Payment Company FAQs
What is Freight Audit and Payment?
While often lumped together, freight audit and freight payment are two separate, interconnected processes; freight audit refers to services that examine, verify, and adjust freight bills for maximum accuracy, while freight payment refers to services that pay invoices once they are accurate. 
Working in tandem, our freight audit and payment services handle both of these processes, ensuring bills are monitored and adjusted before paying them in full — on-time and accurately.
How does IntelliTrans Handle Freight Audits?
IntelliTrans managed services offers one centralized service for all freight operations, including freight audit. We perform a 3-way match — comparing actual shipment data, invoice, and rate (both contract and tariff) — simultaneously accounting for pricing conditions including rates based on car type, owner, and net weight. We also crosscheck diverse charges (including accessorial charges and fuel surcharges) with accessorial schedules, fuel schedules, mileage, and shipment information, all stored within our system.
Why Outsource to Freight Audit and Payment Companies?
Freight audit and payment is an extensive process; comparing freight bills for maximum accuracy can take hours at a time, with simple mistakes potentially costing thousands of dollars in revenue. Amidst hectic schedules and time-intensive auditing, shippers may sometimes forget to pay a bill together, resulting in damaged trust and potentially excessive late fees.
 Outsourcing your freight audit and payment ensures extensive, reliable cross-checking of freight bills, automates bill payments, and saves your team hours of laborious work they can now leverage elsewhere. IntelliTrans is experienced with helping bulk and break-bulk shippers across modes & industries with freight audit and payment — a top choice to outsource the service.
Can a Freight Company Hold Your Freight for Non-Payment?
A freight company can, in fact, hold your freight for non-payment — commonly referred to situationally as "freight hostage." Freight hostage occurs when a shipper doesn't pay a transportation debt to a carrier; in turn, the carrier holds onto a shipment until the initial payment, alongside additional late charges, are paid back in full.
IntelliTrans freight payment services ensure your freight remains in motion by swiftly paying freight companies — both on-time and accurately.