IntelliTrans Global Visibility Platform for End-to-End Supply Chain Transparency
 Unprecedented Supply Chain Visibility Across Transportation Carriers and Industries

Proactively Manage Your Shipments
Whether you are tracking trucks, ocean, or both fleet and non-fleet rail equipment, you'll be able to proactively manage exceptions using notifications.

Track Shipments Across Multiple Modes
Get real-time location information, including dynamic ETAs and exception alerts, for rail, truck, intermodal, barge, and ocean shipments.

Enhance Your Customers' Experience
Keep your customer updated on where a shipment is and when they can expect it. They can even view it on an interactive map if you choose.
Unparalleled Shipment Execution & Visibility Across All Modes
With decades of experience and data in bulk and break-bulk markets, IntelliTrans provides unique industry-leading viewing and executing capabilities for shipments across rail, truck, intermodal, barge, and ocean modes. You'll always know where your shipments are and can take quick action when shipments are delayed or misrouted.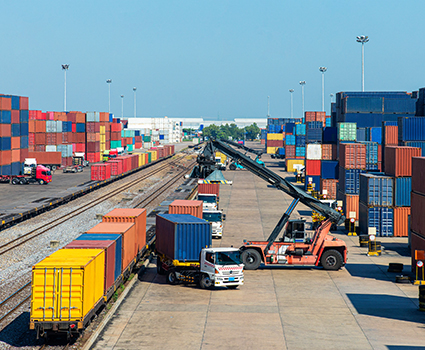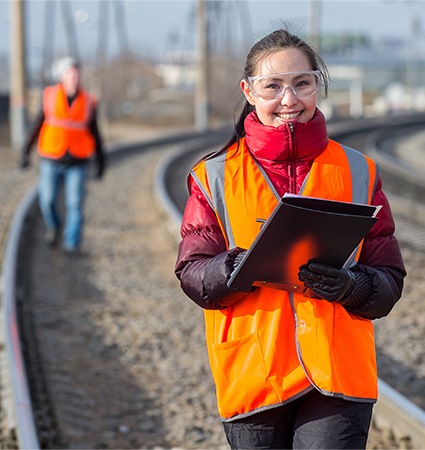 Exception Management That Eliminates Your Operational Headaches
The Global Visibility Platform software ensures you always know where your shipments are and if they are moving as expected. The software allows you to execute shipments and make changes, too – but consider outsourcing this work to the expert teams at IntelliTrans. Our customer service teams flag shipment exceptions, troubleshoot them, and have the deep expertise to keep them moving and your customer happy.
Seamlessly Connecting More Transportation Modes
Rail
Software tracks rail traffic across North America and often flags exceptions before the railroad has detected a problem.
Truck
Monitor your shipments as they move across the Interstate system — preparing for weather, construction, and accidents.
Intermodal
Using our software, you'll always know where your load is in real-time — even as shipments change between carriers.
Barge
Always know where your barge shipment is with our software — through congestion, low water levels, or unloading complications.
Ocean
Ocean shipments can be unpredictable —  know where your shipment is and can keep your customer updated if timing shifts.
IntelliTrans Supply Chain Visibility Software Features
Manage Your Business From One Integrated Dashboard
Integration
Integrate with a variety of data sources: TMS, ERP, Inventory Systems, GPS, RFID, ELD, IoT devices, and Mobile.
Completion
Leverage rate negotiations with carriers using comprehensive data-sets — managing your long and short term needs.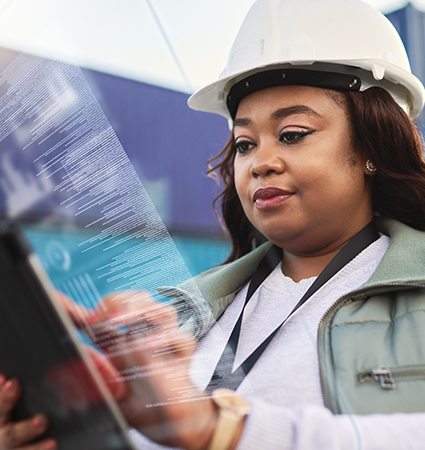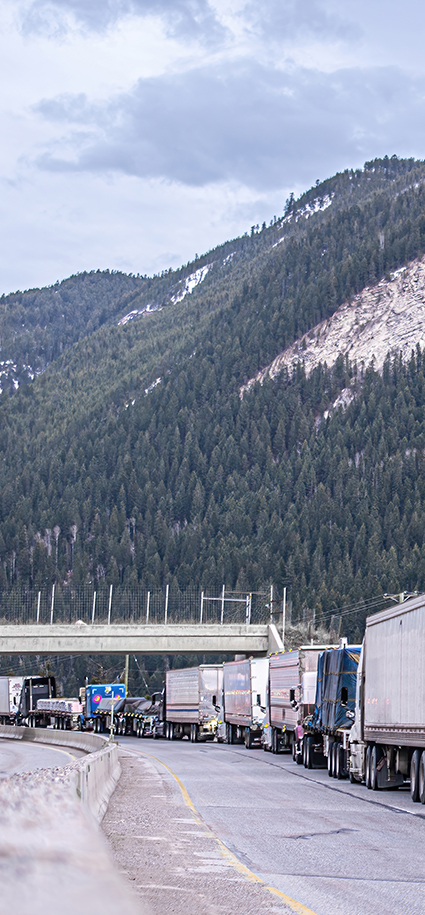 Stay Ahead of Supply Chain Headaches With Shipment Visibility & Execution
Asset / Shipment Tracking
Real-time location updates with dynamic ETAs for rail, truck, intermodal, barge, and ocean shipments.
Intervention Services
Use our team of supply chain experts to monitor your shipments and proactively intervene with carriers when they see misrouted or delayed shipments. As experts in each field, you'll be surprised how much more efficient they are than your own team.
Exception Alerts & Management
Proactive notifications for internal and external stakeholders let everyone take action and mitigate risk.
Pipeline Visibility & Reporting
You'll always know what traffic is coming into your facilities, what you have on hand, what shipments are going out – and where they are heading.
Minimize Your Risk With Automated Supply Chain Document Management
Document Storage and Generation
Access to documents like Bills of Lading (BOLs), Proofs of Delivery (PODs), and contracts – electronically generated and transmitted from the system.
Fleet, Lease, and Maintenance Management
Managing railcar leases and maintenance is made easy, and you'll always know when a car is due back or maintenance or what maintenance costs you.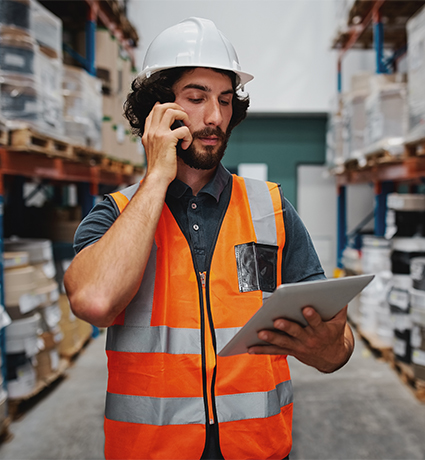 IntelliTrans Supply Chain Visibility Software FAQs
What is Supply Chain Visibility Software?
Supply chain visibility software is a set of tools that delivers visibility and usually execution capabilities for incoming and outgoing shipments across your supply chain operation. Different offerings may provide partial views of your traffic, but with IntelliTrans' Global Visibility Platform, you'll be able to see an aggregated view of all your traffic across multiple transportation modes. This software integrates feeds from a wide variety of sources to deliver a complete view of your supply chain's operations.
How Does Supply Chain Visibility Software Work?
Supply chain visibility software gathers data from shipments of all types, tracking them as they are transported. Combined with other data feeds that track manufacturing and dock scheduling, plus historical data that enables AI-powered predictive analytics, supply chain visibility software allows shippers to maintain a complete view of their supply chain activities.
How Does Visibility Software Automate Supply Chain Management?
With visibility software, shippers set parameters for notifications on exceptions and other key events and create dashboards that provide simplified views of complex processes. Added tools, such as automated load tendering and execution, means they source carriers for shipments automatically, instead of manually. When combined with other capabilities, this automation can improve productivity up to 35%.
What is Integration in the Supply Chain, and How Can Software Lead to an Integrated Supply Chain?
An integrated supply chain connects suppliers, manufacturers, distributors, and carriers into a common network that works in coordination to gather, assemble, and ship products to customers. Supply chain management software enables seamless interactions between internal and external links in your supply chain, ensuring that product moves through your operation and to the customer as efficiently as possible. 
How Can Supply Chain Visibility Software Streamline Supply Chain Document Storage?
Use supply chain visibility software to maintain a log of all movements in the manufacturing and delivery process, including documentation. You'll have access to bills of lading (BOLs) and proofs of delivery (POFs) in the system for future reference, all stored in the system.